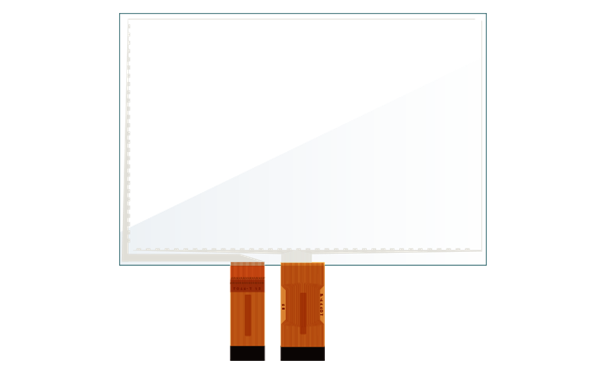 On April 15, 2020, DMC released the new Glass/Glass projected capacitive touch screen "DFS series".
The DFS series is a touchscreen developed to use the EETI or ILITEK controller, which is popular in the world market. It is designed according to any design policy, so that customers are easily supported.
For the DFS series DMC uses thin glass for products larger than 15". Thin glass structure is lighter, more transparent and more resistant to UV light than Film/Film touch screens.
Features DFS Series
Thin Glass/Glass structure
DFS series is ideal for industrial applications. With its thin Glass/Glass structure, it is highly durable even in harsh environments. 15" and larger sizes adopt thinner glass to lighten its weight.

Match with popular touch controllers
Designed to match with touch controllers that have world-wide popularity among industrial fields.
Abundant choices of standard lineup
11 standard models from 8.4" to 21.5" W available without any development cost.
Customizations
Various customizations supported by our professional engineers, such as panel sizes, FPC modifications, covering glass addition, surface finishing and round chamfering.
Download the product brochure for the complete DFS series
For more information contact Nijkerk Electronics