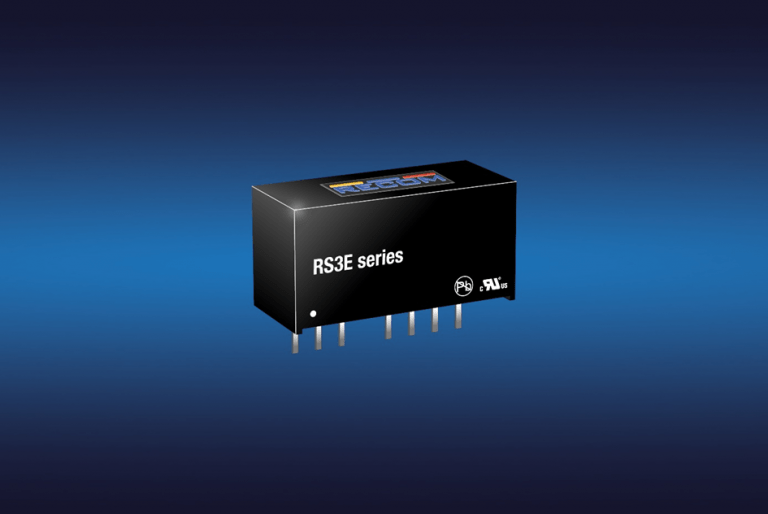 RECOM announces the launch of a range of regulated SIP8 DC/DC converters with high power density and industrial temperature range.
RECOM, industry leader in power conversion, has announced the launch of the RS3E family of DC/DC converters in an industry-standard SIP8 format and pin-out. The parts are rated at 3W with no derating to 70°C and feature 2:1 input ranges of 4.5-9V, 9-18V, 18-36V and 36-72V. Fully regulated outputs available are 3.3V, 5V, 9V, 12V, 15V and 24V. Isolation is 3kV (one minute) and the parts hold IEC/UL/CSA 62368-1 safety certification up to 5000m altitude while meeting EN 55032/FCC class B and EN 55035 EMI standards. The RS3E family features short circuit protection, high MTBF of 1.8M hours and a control input to place the converters in a low-power shutdown mode.
Matthew Dauterive, RECOM DC/DC product manager comments: "We have set the bar high again with a great combination of low cost and high power density from a 3W DC/DC converter in a standard SIP8 package. It will find wide application in demanding environments such as industrial and e-mobility".
For more information, please contact Nijkerk Electronics