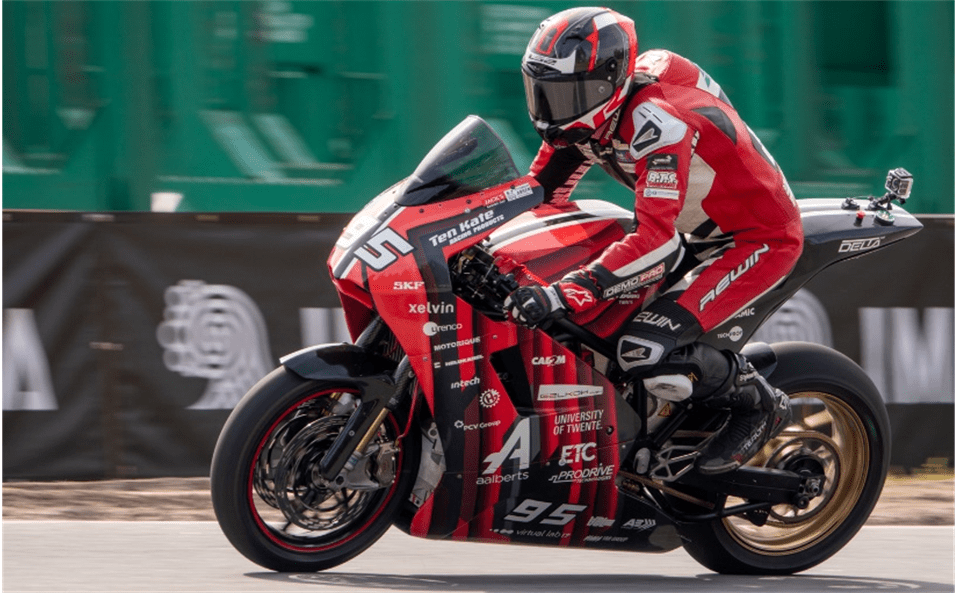 Electric Superbike Twente is a student team that designs, builds and races a fully electric motorbike. Every college year, the entire team is replaced by new students. The mission of Electric Superbike Twente is to preserve the racing sport for future generations. The racing world is not known for being very sustainable and Electric Superbike Twente tries to change that. Nijkerk Electronics supports the team in this mission.

Goals for this season
In previous years, the goal was to build a motorcycle from scratch every year, but last year it was decided to continue working on the motorbike from the previous two years.
Robin Venhuizen, powertrain engineer on the goals for this season: "The goal for this year was very focused on racing. Unfortunately, during the first race on the Imatra street circuit in Finland, things went wrong and the motorbike crashed. We will now do our best to get the motorbike ready for the remaining races and demonstrations. If it's not feasible to drive, we're probably in good hands just to promote electric racing."

Developments on the motorbike
Important part of the Electric Superbike Twente project is constant development. Robin Venhuizen: "The team is always working on multiple things at the same time. A lot is happening in the field of safety systems and the reliability of the engine, but there are also long term plans that we are working on. For example we are now looking at a telemetry system that will allow us to view all the different parts of the engine from the pit lane."

Sensata-Gigavac P115BDA from Nijkerk Electronics
The Sensata-Gigavac P115BDA from Nijkerk Electronics is also part of the motorbike. Robin Venhuizen explains why Electric Superbike Twente needs a contactor and why they have chosen for the P115BDA from Sensata-Gigavac.
"The contactors are used to discharge the high voltage system when needed. Our inverter has a large capacitor that is charged for a while, even when the motor is turned off. That can lead to dangerous situations. Therefore, we use the contactors to discharge this capacitor quickly via a resistor when the high-voltage system is switched off. The P115BDA meets all our requirements. Electronically it was very important that it can be switched with 12V and the voltage of our system can be switched on. Besides the electrical requirements, the size of the contactor is also very important. The contactor is placed in our battery pack where there is very little space left. Finally, it is also important that the contactor works at any angle. Even if the motor is on its side, the contactor should work properly. With the new discharge system we can race and work with the motorbike a lot safer."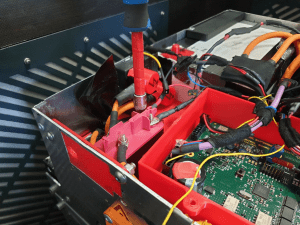 Nijkerk Electronics wishes the Electric Superbike Twente good luck with the remaining races.
For more information:
https://www.electricsuperbiketwente.nl