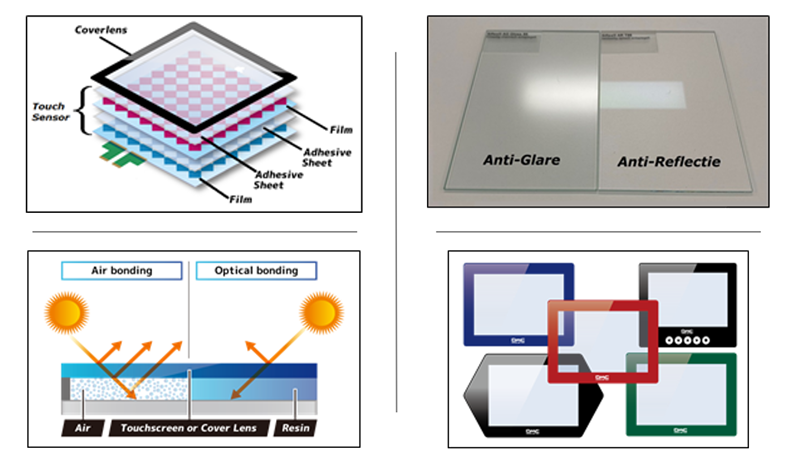 DMC Co., Ltd. is, a company specialized for industrial touch screens, announces the launch of Standard cover-glass solution for capacitive touch screens. These cover glass solutions are based on the standard cover glass solutions and offer a wide range of choices.
A cover glass is an essential service for making products suitable for various environment but also for a better design. Normally, when applying a cover glass you have to take into account a development time, costs and a MOQ. With the new service from DMC, there are many standard options.
From now on, DMC can supply touchscreens directly with cover glass from the standard range, which is always in stock. In this way there is more freedom of choice and you can achieve quality improvement at a low cost without losing time. Additional customization remains possible.
For more information about cover glass solutions, read this Nijkerk Electronics article: The possibilities of a custom made cover for touchscreens
For more information about (DMC) cover glass solutions, please contact Nijkerk Electronics.