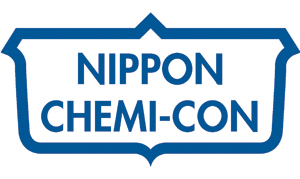 Nippon Chemi-Con Corporation has fully renewed its website.
New content has been added with the aim of providing a satisfying performance and a friendly design that can be used on any device.
Below are five major new features.
1. Improved Product Search Feature
You can now "Search by Specifications" across all product categories.
We also added the feature to select and compare multiple products. Specifications can be compared in one table, making it convenient when selecting similar products.
2. A Full Range of Design Tools
In addition to conventional features such as SPICE Models/S Parameters, Lifetime Estimation and The recommended series according to application, we have added 3D-CAD and Reliability test data downloading features.
3. Purchase Samples at Any Time
You can now swiftly check the stock status of distributors from the pages of each part number and make a purchase.
*When making a purchase, you will be directed to the external site of the distributor.
4. Resolve Questions with FAQs
Get answers to all your questions, from basic knowledge to technical information for designing.
If you have a problem that cannot be solved with articles, please contact us via the inquiry form.
5. Download Certification Documents at Once
It is now possible to download various documents required for the certification flow such as RoHS warranty and REACH regulations.
Check the new website!