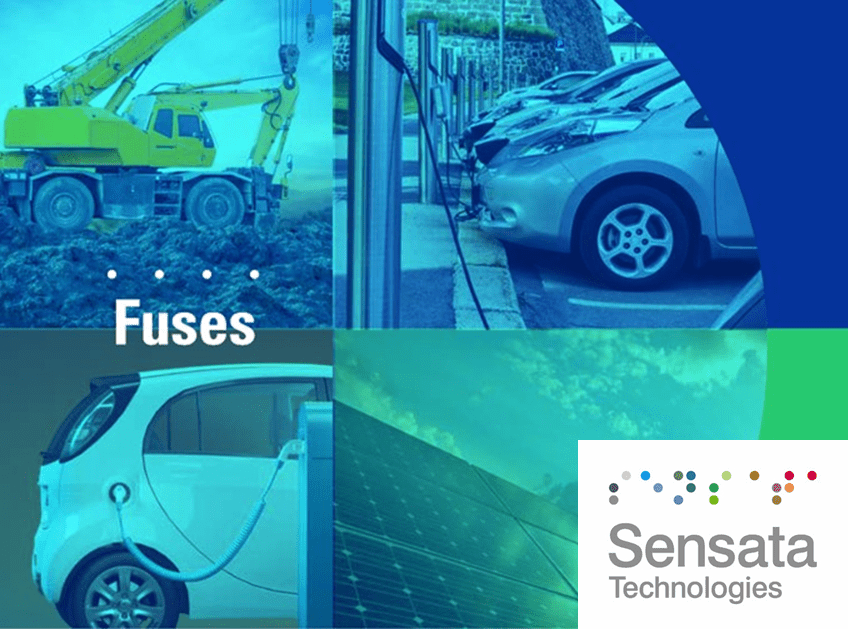 Nijkerk Electronics has strengthen it's products portfolio with the high voltage fuses of Sensata. From now on we offer Sensata fuses from 200mA to 50KA @ 1000Vdc. The Sensata fuses suits perfect to the product portfolio of Nijkerk Electronics. With the fuses Nijkerk Electronics answers to the growing demand of fuses in advanced battery systems. Find your solution online, download the Sensata High Voltage Fuses Catalog or read on!

Advanced Battery Systems
In advanced battery systems, the quality of the power electronics helps determine the quality of the final product, its level of functionality, and its reliability. In such advanced electronics, if the safety systems do not work quickly and reliably, the entire battery system can suffer a catastrophic failure that could seriously impact the product and its user.
Almost every advanced application space currently under development requires next-generation battery systems. Smart grid-level energy systems need more power storage just as much as advanced electric vehicles (EVs) do and those needs are connected. Each space has its own requirements but the core need of safe, reliable, and economical energy storage is fundamental across every application.
In life-critical application areas, such as automotive and industrial safety, the importance of fail-safe sub-systems is paramount. The battery system in an EV needs to be safe. There is a considerable amount of energy in a modern battery, and catastrophic failure can lead to thermal runaway – or fire.
The role of fuses
Fuses, or similar devices, are required circuit-protection components that protect the system in the event of a short circuit by breaking the line under specific conditions. There are many types of fuses, but the primary element in each is a piece of engineered conductor, usually metal, rated to fail (melt) in a controlled manner under the raised line temperature conditions from a short circuit. This destructive protection method ensures the safety of the circuit by completely severing the power source.
This burn-out response has some drawbacks however, most notably that a power circuit under load will not necessarily have a consistent flow of current. In designs requiring pulses of high power, the wide operating range of current drives the use of a higher current fuse to avoid nuisance tripping, but this leaves the system more vulnerable to overheating and thermal issues. That, and the non-reversible aspect of fuses, has led to the increasing use of electromechanical safety devices like circuit breakers, which can be reset as they do not rely on destructive elements to function.

Catalog High Voltage Fuses Products Sensata
Sensata offers a wide range of High Voltage Fuses. The on the website or via the Sensata High Voltage Fuses Catalog can provide you with specifications and detailed drawings of the following product categories:
DC Fuses for EV, Energy Storage & Charger
High Speed Fuses for Industrial Power Supply and UPS
SMD Fuses for Electronic Device & Battery
SMD Fuses for High Power Application
Cartridge Fuses for DMI
10×38 Midget Fuse
Cartridge Fuses for Industrial Power
Cartridge Fuses for HVDC, Air Conditioner & Household Appliances
Photovoltaic and Telecom Protection
Fuse Accessory
Find your solution online or download the Sensata High Voltage Fuses Catalog.
About Sensata
Sensata Technologies is a leading industrial technology company that develops sensors, sensor-based solutions, including controllers and software, and other mission-critical products to create valuable business insights for customers and end users.
For more than 100 years, Sensata has provided a wide range of customized, sensor-rich solutions that address complex engineering requirements to help customers solve difficult challenges in the automotive, heavy vehicle & off-road, industrial and aerospace industries. With more than 19,000 employees and operations in 13 countries, Sensata's solutions help to make products safer, cleaner and more efficient, electrified, and connected.
For more information contact Nijkerk Electronics