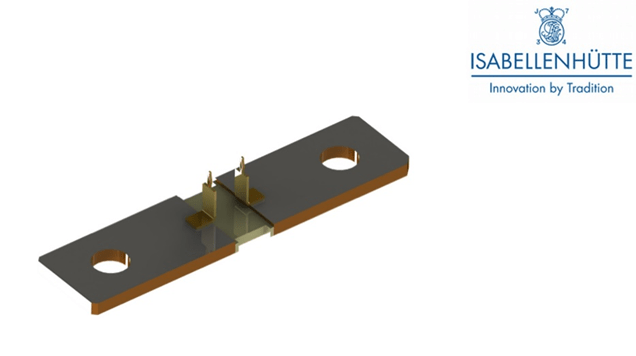 BAV from Isabellenhütte is a shunt with press-fit pins for EBM (electronic battery management) in motorcars, trucks, forklifts and hybrid & electric vehicles.
The BAV shunt is designed to measure high currents with a very high accuracy under varying environmental conditions. This shunt is currently available in resistance values of 0.035 / 0.05 and 0.1 mOhm. The rated power is up to 36 W.
Product Features:
Pressfit sensor connections
Low-impedance resistor for measuring high currents
High pulse power rating
Very good long-term stability
Other versions with different dimensions on request
AEC-Q200 qualification in preparation
Applications:
Battery management system in motor vehicles
Current detection in busbars
Current detection in welding systems
Find more information on this data sheet.
If you want more information or if you have any questions about this product, please contact Nijkerk Electronics!