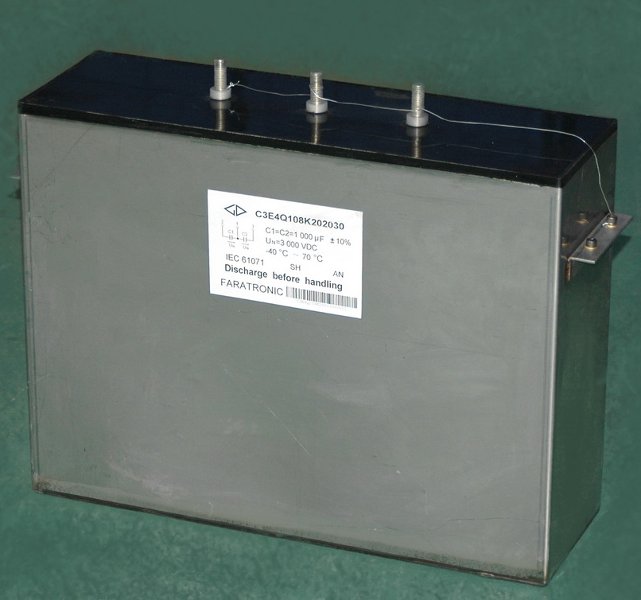 DC link capacitors are used for balancing the variation of power between the different DC power rails in the system. These variations can occur in case of activity from eighter the input stage (pantograph or battery) or the output stage, motor and wheels.
It is a vital "Link" for stabilizing the ripple generated by the high frequency switching circuits in the traction inverter, typically an IGBT module.
Faratronic's C3E series features several specifications that are beneficial for use in these typical high current, fast switching environment:
Low Ls & ESR
High rms current capability
Self-healing property, segmented metalized film design
Stainless steel case, epoxy resin sealing
Dry construction, no leaking fluids.
More details can be found in the datasheet: C3E.pdf
Other series can be found on this link: Power Electronics Capacitors
Faratronic obtained the TUV Rheinland ISO/TS22163:2017 certification on March 15, 2021. The ISO/TS22163 standard is a universal quality standard in the global rail transit industry. This shows that Faratronic is committed to becoming a world-class supplier of rail transit capacitors and will have more opportunities to participate in global competition and cooperation in the rail transit market in the future.
Contact Nijkerk Electronics for prices or questions.