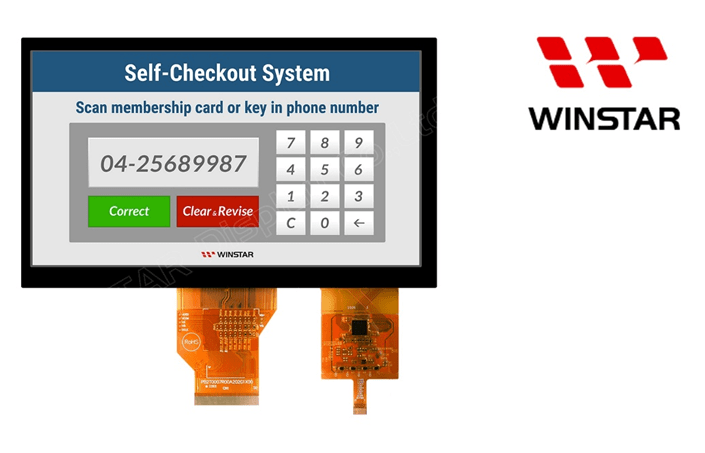 Winstar WF70A2SIAGDNL0 is a High Brightness 7-inch RGB TFT LCD module with Hover-Touch Capacitive Touch Panel; made of resolution 800×480 pixels. WF70A2SIAGDNL0 model is built in with ST-5623D Source IC and ST5091D Gate IC. it supports 24-bit RGB interface, contrast ratio of 800:1 (typical value), high brightness of 700 nits (typical value), aspect ratio of 16:9, view direction of 12 o'clock, gray scale inversion direction of 6 o'clock, and glare surface glass. This Capacitive Touch Panel adopts Hover Touch Technology, supports I2C interface and multi-touch contact and one-touch Hover function.
The power supply voltage (VDD) of WF70A2SIAGDNL0 is from 3.0V to 3.6V, typical of value 3.3V. It can operate at temperatures from -20℃ to +70℃ and storage temperatures from -30℃ to +80℃.
Specifications
Size : 7 inch
Resolution : 800×480 dots
View Direction: 12H
Interface : RGB
Driver IC : Source IC: ST-5623D, Gate IC: ST5091D
Control-Board : No
Brightness(cd/m²) : 700
Frame Through Hole : No
Touch Screen : Capacitive Touch (PCAP),Hover-Touch
Detect Point : 5 Fingers
If you want more information or if you have any questions, please contact Nijkerk Electronics!