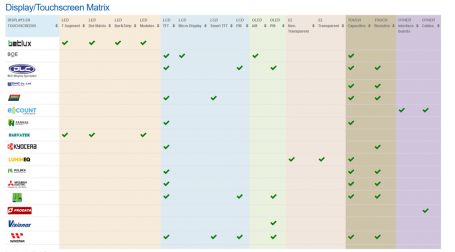 In recent months, two major players in the market have announced that they are ending their display activities.
3M will immediately discontinue the SCT (Surface Capacitive Touch) and PCAP (Projective Capacitive Touch) product lines. The last shipments are to be completed by the end of March 2021.
Mitsubishi Electric Corporation will finish production of TFT-LCD modules with a target date of June 2022.
Many companies will have to look for a new solution!
Nijkerk Electronics is convinced that this can also be seen as an opportunity. There are many alternatives available and we want to do everything to make your transition fast and efficient.
Nijkerk Electronics:
16 suppliers of Display and Touchscreen Solutions
See our Display/Touchscreen Matrix for our brands and their products.
Custom design and engineering possible
Many years of experience!
Contact Nijkerk Electronics and we will look for the best possible solution!