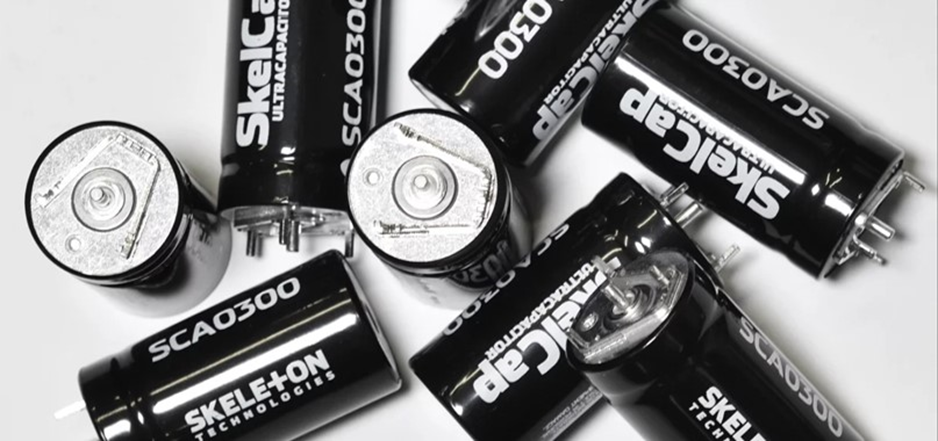 26 February 2020
The Energy Storage Event took place on February 13th, 2020.
Energy Storage is a hot topic, which was evident in the enormous amount of people that showed up for the event. You have shown interest in our presentation "Ultracapacitators vs Batteries' and/or the products at our stand too. With this email we send you our presentation including our most important conclusions. We also have presentations regarding several Ultracapacitor applications if you are interested!
Presentation: Ultracapacitors versus Batteries
Together with our supplier Skeleton Technologies, Nijkerk Electronics have informed our attendees about the possibilities regarding Ultracapacitators. Skeleton Technologies Head of Cell Development Dr. Sebastian Pohlmann's lecture was titled: Ultracapacitators vs Batteries:
download this presentation here.
Most important differences:
Ultracapacitors are what's known as fast energy storage and:
have the high power density, meaning they can provide very high currents (Thousands of Ampères) during a short time (Ideally, less than 10 seconds)
charge and discharge very quickly (less than a minute)
have a lifetime of over 1 million charge-discharge cycles
have very low internal resistance (a few tenths of a milliohm) and work close to 100% efficiency
are significantly lighter than batteries
have high tolerance for extreme temperatures
don't contain harmful chemicals or toxic metals
will never overrun of start a fire, they will always fail in a nice way have a significant leakage current, meaning they discharge if no used, but not totally
Batteries are known as slow energy storage and:
have much higher energy density, meaning they can operate for a long time (a few hours)
charge and discharge slowly (a few hours)
usually have a lifetime of about 2000-3000 charge-discharge cycles, sometimes longer depending on how they have been treated
have an efficiency of about 70 to 80% which result in heat that requires dissipation
do no like to pushed hard during charging or discharging, fast charging shortens lifetime
sensitive to overcharging and 0% charged stated
have a very low leakage current
operate poorly in very cold or warm temperatures
contain toxic and environmentally harmful chemicals.
can overrun and cause a fire, although this is now very rare
Availiable presentations of Ultracapacitors applications
For multiple applications with Ultracapacitors we have presentations available.
Available presentations:
– Automotive
– Elevators
– Grid
– Intralogistics
– Navy
– Rail
– Engine start modules
– Transportation
– Wind
If you wish to receive one or more of these presentations, please contact us.