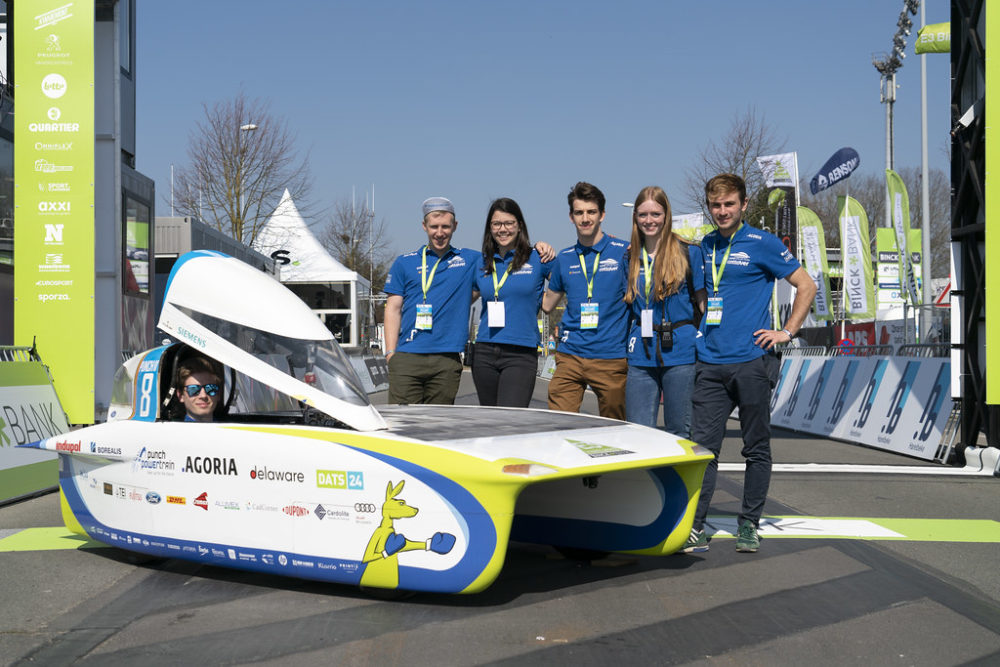 12 June 2019
20 students form the basis of the Agoria Solar Team. They have fifteen months for the design and the construction of the next solar car, in order to participate in the Bridgestone World Solar Challenge of 2019, the world championship for solar cars.
Testimonial from student using Nijkerk sponsored parts.
We, as the Agoria solar team, are building a solar car to compete in the Bridgestone World Solar Challenge in Australia. The race is 3021 kilometer straight through the Australian outback. In order to win the race we are in need of the most lightweight and durable components available. Nijkerk Electronics is a big supplier of electric components inside our battery pack.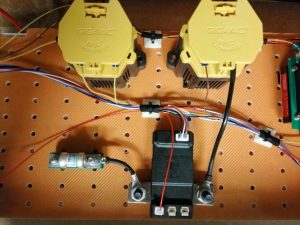 Gigavac GX21SAB
According to the BWSC rules the positive pole as well as the negative pole should be interrupted when the battery pack is switched off.
To interrupt the poles we chose for the Gigavac GX21SAB contactor supplied to us by Nijkerk Electronics. Despite their size they are the most weight/power consumption efficient. Their low power of only 1 watt and 440 grams is by far the best combination available on the market.
Isabellenhütte IVT-S
A battery pack is not complete without the proper measuring tools. The battery voltage and main current should be monitored at all time. For these two parameters we use the Isabellenhütte IVT-S. This is an integrated current and voltage measurement unit that is connected directly to our CAN-bus. An extra feature of the IVT-S is the integrated current and power integration. This gives us the ability to do some very accurate estimations of the current State-Of-Charge (%) of the battery pack. Our algorithm directly used the IVT-S data to calculate this value.
Websites:
Agoria Solar Team: https://www.solarteam.be/
World Solar Challenge: https://www.worldsolarchallenge.org/