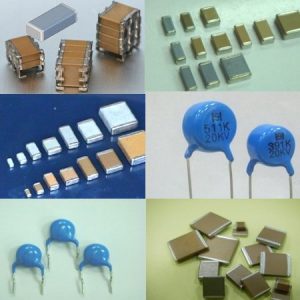 Original Touch Screen + Original Controller Board = Comprehensive Support
DMC develops their own original controller board for p-cap. By it's nature, p-cap heavily depends on the controller for its functionality and performance. DMC considered it necessary to have not only the touch screen, but also the controller as their own product in order to provide comprehensive support of p-cap. More specifically, technical support in terms of both touch screen and controller will mean that it will surely benefit the customers.

Advanced Controller DUSx100 Series
The advanced type of DMC's original controller, DUS x100 series is released. DUSx100 controller is featured with highly-enhanced performance and new functions.

Features of DUSx100
1. Compatibility with standard controller
| | |
| --- | --- |
| Upper compatible with DUSx000series | Dimensions are compatible including locations of screw holes. Basic performance is upper compatible. |
2. Improvement of Basic Performance
| | |
| --- | --- |
| Number of touch points | Drawing operation of10-point touch is supported |
| Supported size | Up to 60 inches |
| Response speed | Report rate is approximately 100Hz at 10-point touch |
| Sensitivity | Up to 8mm-thick cover glass is possible |
| Noise resistance | Greater noise resistance by high voltage driving |
3. New Functions (for Customization)
Pen operation
Operation with a stylus pen (pen-point as thin as φ2mm ) is supported.

Palm Rejection is supported.

Water detection
For avoiding malfunction caused by water on panel surface.
DUSx100 Product Lineup
Product No.
DUS3100
DUS4100
DUS6100
Supporting Touch Screen Size (inch)
to 32w
to 46w
to 60w
Substrate Size (mm)
125.0 x 25.0
160.0 x 25.0
225.0 x 30.0
Voltage/Power consumption

5V / 150mA(typ)
5V / 200mA(typ)
5V / 270mA(typ)
Interface

USB

Spec Sheet
DUS3100
DUS4100
DUS6100
Source: https://www.dmccoltd.com/english/news/logs/20160401.asp
For more information:
Nijkerk Electronics BV
Willem Fenengastraat 12
1096 BN Amsterdam
Netherlands
https://www.nijkerk-ne.com/
vincent.bekhuis@nijkerk.nl
Nijkerk Electronics NV
Romeynsweel 7
2030 Antwerpen
Belgium
https://www.nijkerk-ne.com/
Alain.Huysmans@nijkerk.be