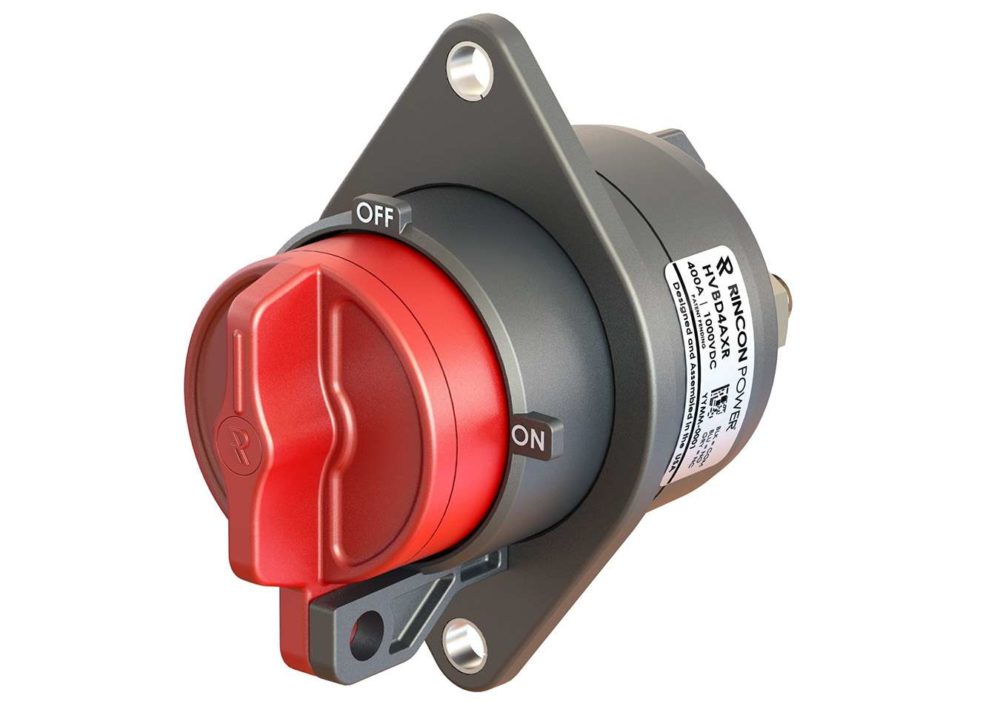 The HVDB series from Rincon Power, which was already available in 300A and 400A version, is now extended with a 600A version. HVBD6Axx offers 600 A continuous current carry in applications ranging from 12 to 1000 Vdc.
The single-pole, single-throw switch features optional auxiliary contacts which can be used as part of a high-voltage safety circuit. Low contact resistance (averaging less than 0.1 mΩ) ensures limited heat generation and energy losses.
"Our 600A HVBD Battery Disconnect offers an attractive solution for physically isolating high-voltage systems while allowing for a visual indication that the switch is turned OFF," said Markus Beck, Rincon Power's VP of Sales. "The HVBD series has been successfully implemented in a wide range of applications including electric buses, off-road equipment, electric marine and a wide range of high-voltage battery systems."
Features:
Robust metal-ceramic hermetic seal
High temperature performance
Ultra-low contact resistance over life
Designed for OSHA compliant lockout/tagout
Applications:
Heavy truck, off-road vehicles, electrical vehicles
HV battery systems
Energy storage systems.
Marine , mining, construction , emergency vehicles.
Datasheet of the HVBD series can be found here: Rincon Power HVDB series datasheet.
If you want more information or if you have any questions, please contact Nijkerk Electronics!