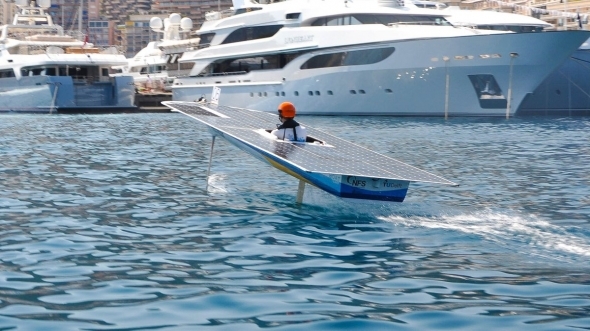 30 January 2019
Nijkerk Electronics sponsors TU Delft Solar Boat Team
For the coming year the TU Delft Solar Boat Team has set very ambitious goals: in July the team wants to become World Champion in Monaco, but also, they will try to set a World record crossing the English Channel in the fastest solar boat ever. The TU Delft Solar Boat Team can count on the support of Nijkerk Electronics and their suppliers Isabellenhuette and Gigavac.
Solar & Energy Boat Challenge Monaco
This year the Solar Boat will take part in the largest international competition and with that they will also compete in the World Championships for solar boats: the Solar & Energy Boat Challenge in Monaco. Becoming World Champion is a very ambitious goal, especially when you realize that the Delft Solar Boat will be sailing across open sea for the first time. High waves and wind have made sure that the design of the boat had to be adjusted. The Delft team will compete with other student teams, companies and private competitors. The team wants to make a difference by using smart techniques to be faster and by using the available energy more efficiently.
Nijkerk Green Power Solutions
The strategy of the Solar Boat Team fits in seamlessly with the focus of Nijkerk Electronics. Nijkerk Green Power Solutions, which is a division in Nijkerk Electronics, focuses completely on companies that contribute to the energy transition. Power electronics play a very important part in the performance (efficiency) of applications for sustainable energy generation, energy storage and electronic transportation. With these three components Nijkerk Green Power Solutions has played an important part in the new power design of the Solar Boat.

1. GIGAVAC GV240 contactors
GIGAVAC's GV240 Series contactors are among the most economical high performance sealed Power Contactors on the market today. A sealed solution is what most customers ask for when specifying a contactor that handle switching sizeable DC loads. With voltage ratings from 12Vdc to 800Vdc GIGAVAC GV Series contactors are rated to switch loads in excess of 400 amps and interrupt short circuit currents to 2000 amps (voltage dependent). These contactors can be mounted in any axis or orientation and are sealed to withstand virtually any harsh environment. All GIGAVAC GV Series power contactors meet RoHS and CE Conformance requirements.
2. GIGAVAC MiniTACTOR™ series of power contactors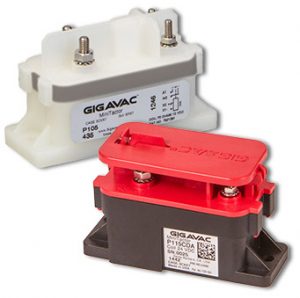 GIGAVAC's line of patented switching devices, MiniTACTOR™ series of power contactors are small, lightweight and cost effective. Designed and manufactured in the USA, the hermetically sealed GIGAVAC MiniTACTOR™'s join GIGAVAC's line-up of other sealed switching products including High Voltage Relays and EPIC® sealed contactors. At less than four ounces (100 grams), the GIGAVAC P105 and P115 can easily be installed in any orientation on a panel in a matter of seconds. A sealed chamber for both contacts and coil assures clean switching in any environment. Safe make and break power switching can be achieved at any voltage up to 1500Vdc. With bi-directional switching capability and current carry to 50, the MiniTACTOR™ is the perfect choice for pre-charge, charge and solar applications. The UL Certified, cruus, P115 MiniTACTOR™ is the noted solution for compliance with solar energy requirements under NEC 690.11 and NEC 690.12. Both MiniTACTOR™ models have performance specifications that you would expect in far more expensive contactors.
3. Isabellenhuette type ivt-s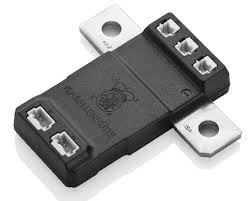 The IVT-Sis a high precision current measurement system, designed for DC applications. The product is based on a modular design and provides flexibility for fast adaptations to meet customerrequirements intheautomotive and the industrial area. The continuous current measurement has a range up to ±2500 A. At higher currents (i.e. peaks) the measurement range will extend automatically.The shunt-based measurement method uses a 16-bit analog-digital-converter to transform the voltage drop into a digital signal. The communication is based on a CANbus2.0ainterface. A CAN description file (CAN-dbc) is available and supportsfastsystem integration

For more information:
Nijkerk Electronics BV
Willem Fenengastraat 12
1096 BN Amsterdam
Netherlands
https://www.nijkerk-ne.com/
Ron.Morreau@nijkerk.nl
Nijkerk Electronics NV
Romeynsweel 7
2030 Antwerpen
Belgium
https://www.nijkerk-ne.com/
Alain.Huysmans@nijkerk.be