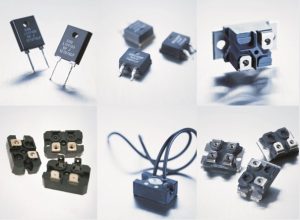 EBG Resistors offers the right resistive components for Pre-charge, dis-charge and other e-mobility applications. The resistors of EBG are TS16949 certified and AEC-Q200 is available.
The outstanding development and system expertise combined with the long-term production experience allows EBG to offer a wide range of eDrive systems with cutting edge technology. High power resistors are used in a variety of applications in the Electric Vehicle (EV) industry. There are ranges of uses including but not limited to power converters for charging systems, power control units, power distribution units (PDU) and motor control units – also battery modules. EBG Technology features: thick film resistors, high pulse withstand capability, wide resistance range, compact size and high insulation performance.
Download the EBG EV product catalog for the complete product o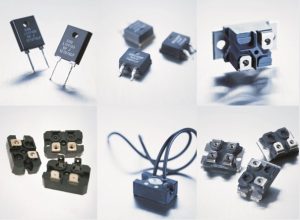 verview
Pre-charge & Discharge Resistors
For converters in charging systems EBG recommends the high tech non-inductive metal oxide resistors, which EBG can customize, especially with different mounting options or resistor values. Suitable EBG resistors could be HXP 200, HPS 150 or UXP series. If the design drop the voltage to 12 volts, LXP-100 B, MXP 35 or MHP 35 could be used as well.
Pre-charging Resistors (PDU)
For AC power EBG basically recommends the HXP 200 series, followed by DC power battery pack with the UXP series, in the PDU of electric buses and hybrid cars. Additionally, the ESP series are used as pre-charge resistors too.
Dump Load Resistors
For charging converter (AC – DC) application, EBG recommends the non-inductive metal oxide and carbon or carbon disc resistors, which EBG can adjust to customer's needs! The benefits are high safety, high reliability and small size – PCB mounting.
High Voltage / Low Voltage Active Discharge Resistors
For motor control units EBG recommends the HV active discharge or LV active discharge resistors. A suitable resistor can be from our UXP series or one of our new designed pin connection resistor types (LPP-250 or PXP-200). For LV active discharge EBG would recommend our LXP or also PXP-200 series for example.
Download the EBG EV product catalog for the complete product overview
Pre-charge Resistors
ESP series
UXP series
RST5 series
Dis-charge Resistors
MHP-35 series
ACP25 series
AXP-120 series
LXP-30 series
LXP-100 B series
HPS-150 series
GXP-120 series
HXP-200 series
PXP-200 series
LPP-250 series
Do you need help by selecting the right resistor?
For more information contact Nijkerk Electronics!