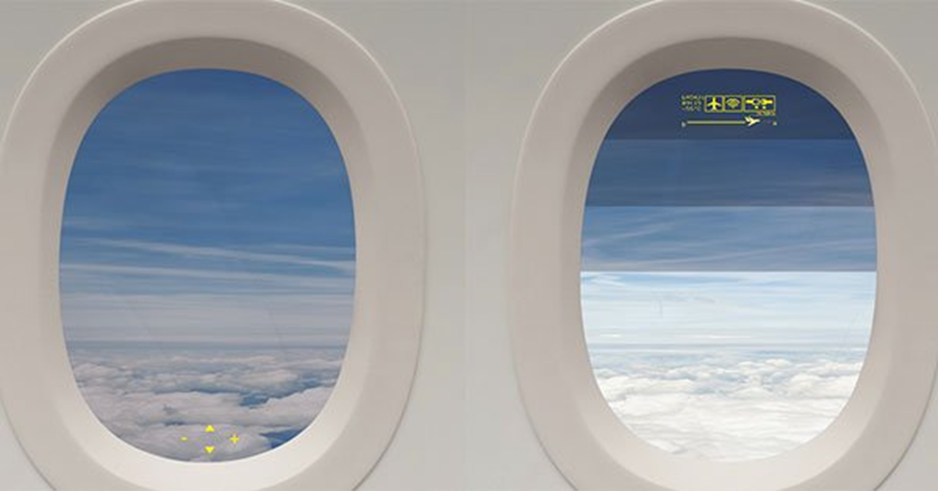 Displays in transportation vehicles including buses, trucks, trains, airplanes, boats, play an important role to ensure a safe ride and smooth travel. Today's cockpits have multiple screens displaying critical information to the driver. Glancing between the dashboard and road can be dangerous, especially in situations where the operator need to focus and keep their head up.
Laminating a transparent display in the windshield is a perfect solution to make the cockpits a safer environment. Information that would normally require the driver to turn their head can now be displayed right in the line of sight. This also simplifies the decision making process since they are able to keep their view in the direction they are heading. Driver ergonomics improves significantly since there is less distraction factors, once the vehicle information can be read from the line of sight.
Improving traffic safety with fully utilized bus windshield
By laminating transparent displays in glass, vehicle OEMs are empowered to utilize the whole glass surface and introduce Smart Windows. Displaying important information while enabling functions by touching the glass. LUMINEQ technology enables manufacturers to build safer vehicles that improve ergonomics and user experience for drivers, operators, and passengers. Quality transparent displays are practically invisible when they're not used, so they won't block the view when they're not needed.
With over 80% of transparency and 360-degree viewing angle, LUMINEQ transparent displays bridge the gap between the digital and the physical worlds.
Premium passenger experience with Smart Windows
Smart Windows are achieved by turning vehicle windows (side or Windshield) into interactive displays. This enables a completely new market for windows placed in any kind of vehicle. Not only do they display information, but since LUMINEQ transparent displays are enabled with touch, they are also interactive and elevate the customer experience. Displays can be customized to meet demanding end product requirements.
To entertain the increasingly higher consumer expectations, new display technologies are being developed to enable smart windows in vehicles for a premium passenger experience.
Information such as traveling speed, current stop, next stop, estimated time of arrival, final destination or ETA, can all be displayed on the side window and accessible to passengers at all times. This becomes a major benefit for longer distances traveled by bus, train or ferries.
With transparent touch displays possibilities are endless. Think about being able to dimm the side window of a train or metro when the sun is shining. Or being able to change the information displayed.
Premium passenger experience achieved by wowing the passenger.
Customer case: Vision systems dimmable window!
Vision Systems is a tier-one system supplier designing, developing and manufacturing complete and tailored solutions for the aeronautic, land transport and marine markets. Vision Systems and LUMINEQ teamed up in 2016 with a vision of applying visual data and touch functionality to windows that deliver improved experience customer experience in transportation vehicles. The visualization on the windscreen or side-window had to display digital information in a clear manner, without blocking the window and having the option to be switched off when not needed.
LUMINEQ enabled Vision Systems to add functionality and digital information to their windows. LUMINEQ had the technology that is capable of adding digital information to any glass surface. No other display technology can tolerate the glass lamination process.
An airplane cabin dimmable window with touch functionality
The Electronically Dimmable Window (EDW), where two LUMINEQ displays (one with touch functionality) were integrated by Vision System has been successfully demonstrated. This interactive dimmable window could connect to an onboard entertainment- or to a flight-information- system. The Electronically Dimmable Window is one example how Lumineq's transparent display technology enables application differentiation and innovation.
For more information contact Nijkerk Electronics.