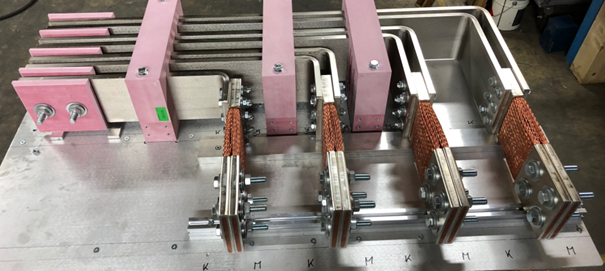 Since 2019 Nijkerk Electronics is an official supplier of PROMET busbars. Promet is one of the largest busbars suppliers in Europe, with head quarter, engineering and production in Kirchberg – Switzerland and production in Germany and the US.
Since the founding of PROMET, enthusiasm for energy and control technology has flowed into the company ideas. Thanks to the extensive know-how they are able to develop new products for the market of electrification. The products of PROMET are used in many green energy applications; wind and solar energy or in the electrification of railway-, automotive- and maritime- applications.
The range of products from PROMET;
Busbars in copper, aluminium or cuponal / aluminum-composite
3D busbars – replacement of single busbars assemblies
Flexible busbars – high current transfer applications
Press welded busbars
Busbars in copper, aluminium or cuponal / aluminum-composite
By selecting the correct composition of the material PROMET can optimize your busbars (depending on customer mechanical and electrical application).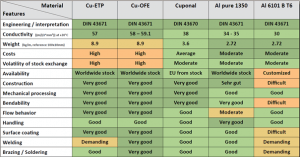 3D busbars
The 3D busbars from PROMET have a homogeny point-to-point connection. This ensures the best possible connection and reduces the risks of loose connections caused by shock and vibration loads and torque problems when tightening the screws.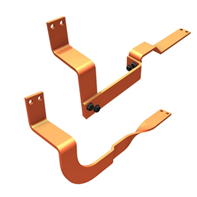 Benefit for customers using 3D busbars; reduction of raw material, reducing items, reduction in assembly time, increased service life and risk minimalization.
High flexible power busbars / strips and press welded busbars
Flexible power strips and busbars made out of braids as well as out of strips are used nearly in all kinds of applications for high current transfer. Standard are available in length up to 3 meter for applications from 125A to 2.000A. The isolated busbars are available in different colors; black (standard), blue and green-yellow. Special lengths, dimensions and colors are on request.

C-Flex High Flexible Power Press welded Busbars
Strips
Do you have a question or do you want to know more? Please contact Nijkerk Electronics